Wanbo Portable T2 Free mobile mini projector
Wanbo is a brand of compact projectors that has once again managed to create a high-quality product at an affordable price. TheWanbo Portable T2 Free is an economical and compact mini projector featuring a minimalist design, with a housing in classic white with a matte finish. The device is lightweight and easy to carry, so you can easily use it anywhere.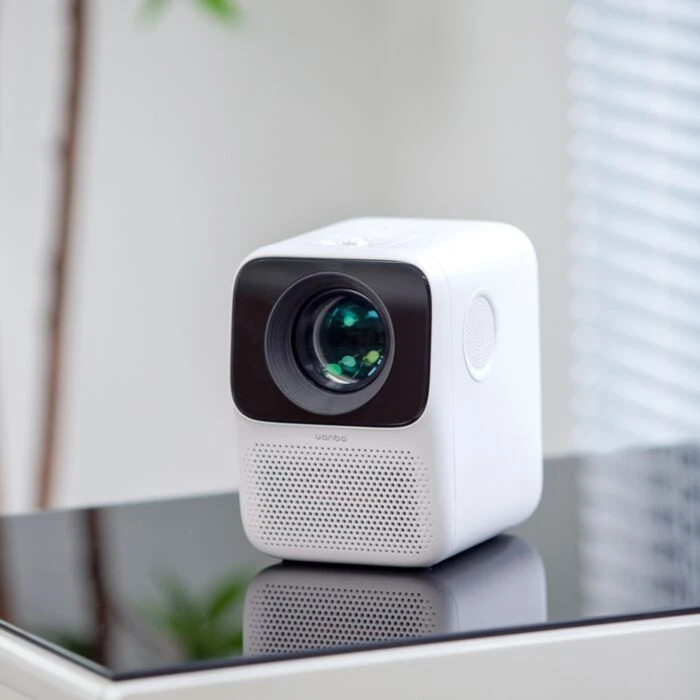 Compact design
The Wanbo T2 Free measures 110 mm × 150 mm × 140 mm, so it is quite small and weighs only 900 g. Such a small and lightweight design makes the projector a completely mobile device that is very convenient to use.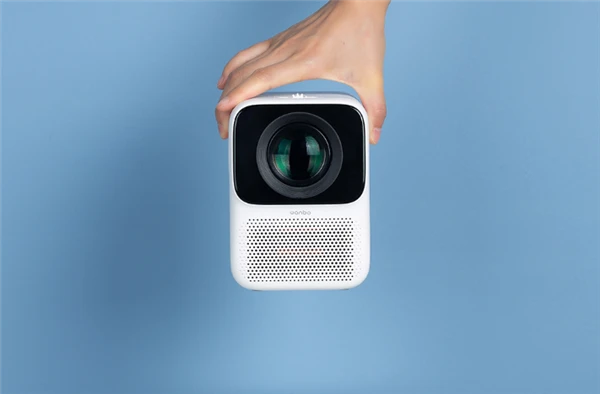 Large, adjustable screen
The Wanbo T2 Free projector can project movies on screens ranging in size from 101.6 cm to 304.8 cm (40 – 180 inches ) from a distance of 1.5 to 5 meters. Manual adjustment allows you to set the focus of the projector with the scroll button. Vertical trapezoidal correction of ±40° is also possible.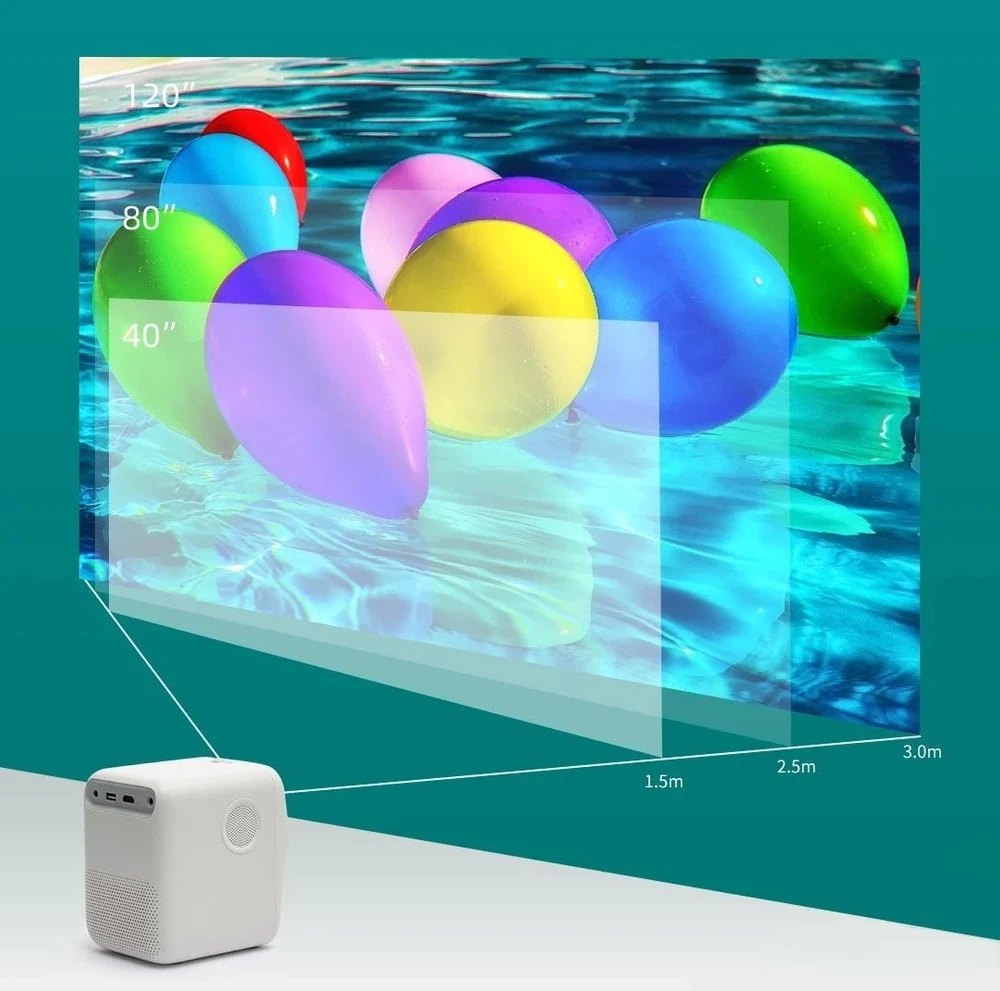 Airtight design
The light source is an LED lamp that generates 200 ANSI lumens. The innovative design of this projector uses fully enclosed optical technology that eliminates dust in the optical path, which extends the life of the projector and improves the user experience.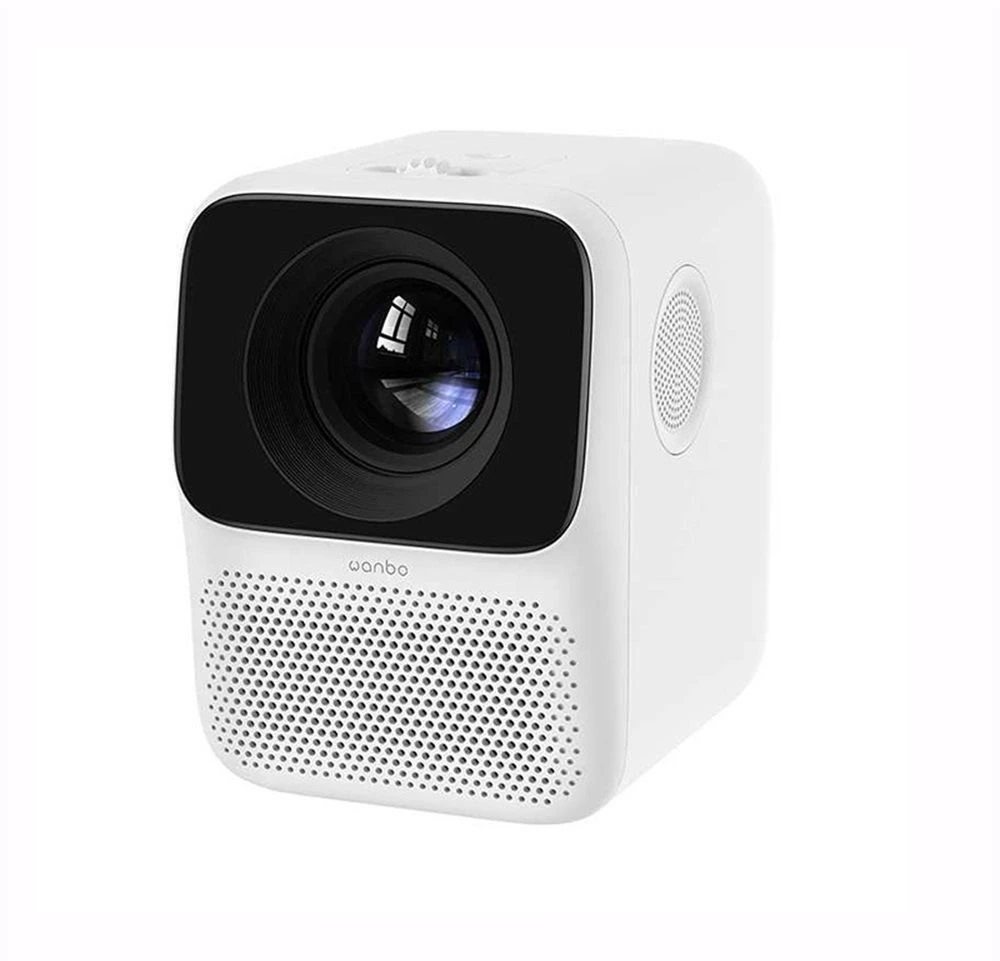 Multimedia and other features
The Wanbo T2 Free projector is equipped with HDMI, AV SCART and a USB 2.0 port, which will provide you with a quick and convenient connection to devices such as notebooks, TVs and set-top boxes. A standard 3.5mm connector also allows you to connect wired headphones.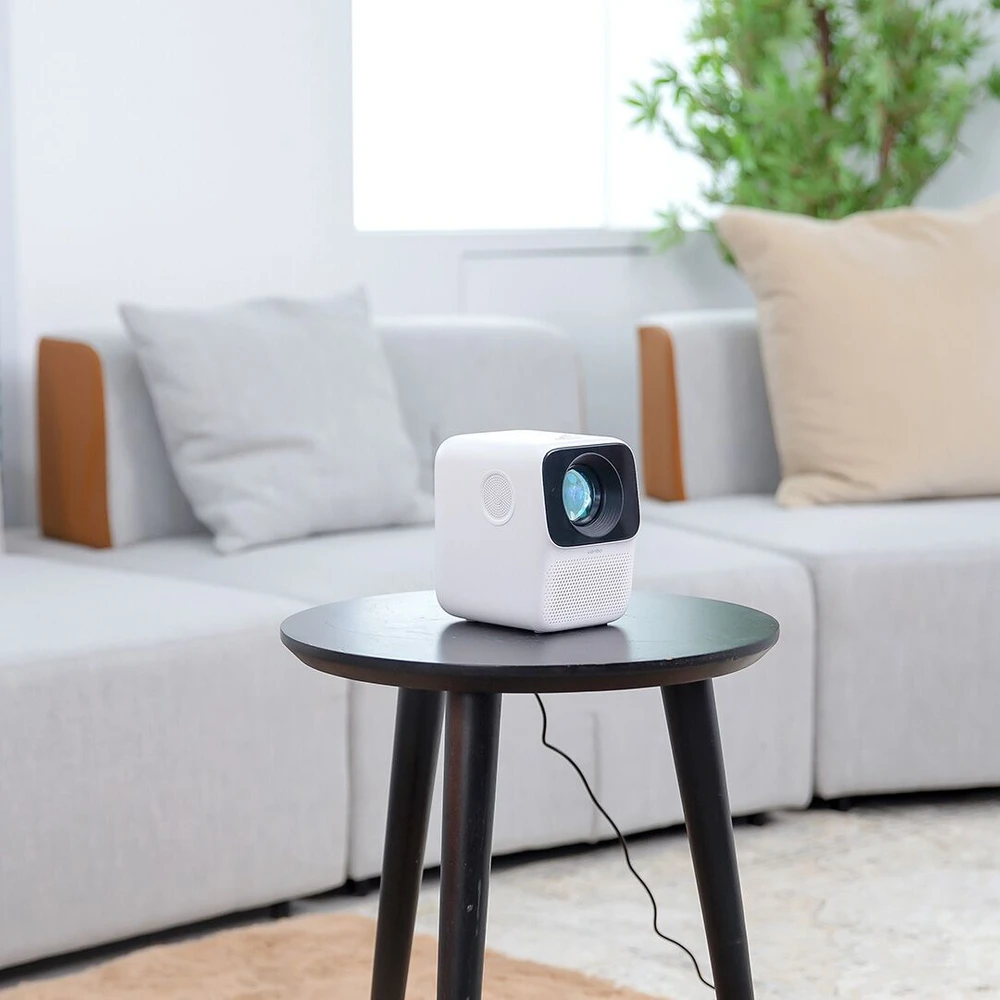 Built-in speakers, innovative cooling
The Wanbo T2 Free projector is equipped with two 3-watt speakers on the left and right sides of the unit for an even better "stereo" effect. The compact housing houses fans that direct airflow from the rear radiator, extending the life of the lamp. The device is able to dissipate the heat generated during operation, with proper heat dissipation the life of the LED bulb is up to 20,000 hours.