Advanced Bluetooth 5.0 Technology
4 x Range
Robust ,reliable connections indoor and outdoors
Whole house / building coverage/outdoor e.g. nordic Semi tests drone connectivity to 750m outdoor range
2 x Speed
Faster data transfer,reduced TX /RX time
Lower latency ,increased performance & faster data transfer for critical data e.g. Swifter FW updates,download of logged sensor data
8 x increase broadcast message capacity
More data capacity in Connection less Services
Beacons & location / tracking services can be improved for greater data & information e.g. enhanced user experiences in facility tours
QCY T3 Earbuds QCY T3 TWS True Wireless Earbuds Features: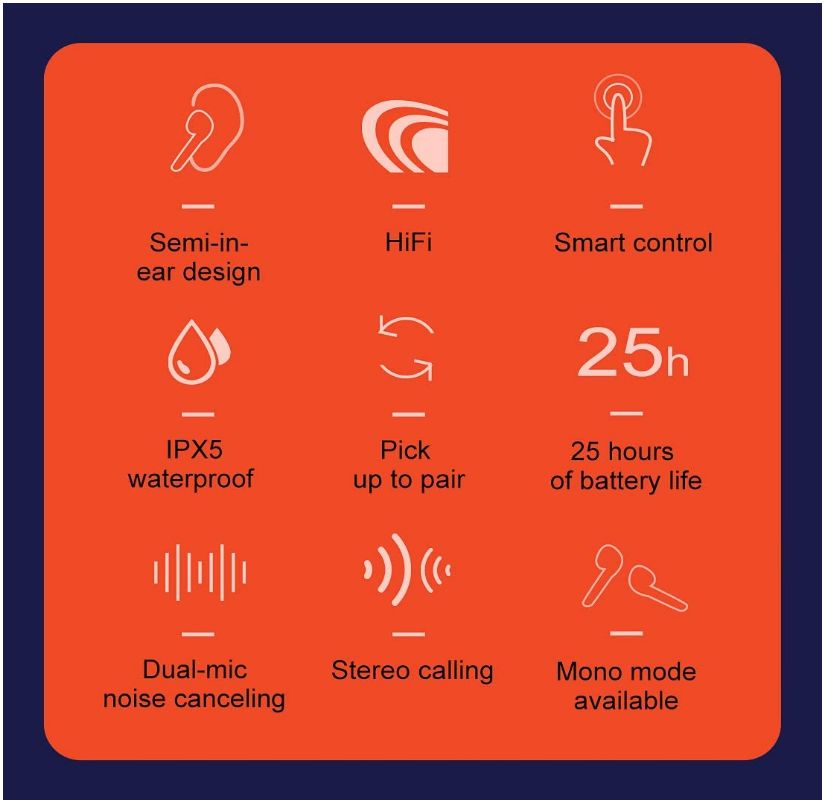 Semi-in-ear design
HIFI
Smart Control
IPX5 Waterproof
Pick up to pair
25 hours of battery life
Dual-mic noise canceling
Stereo calling
Mono mode available
An HD Stereo sound you'll want to hear. Powered by A tiny 6mm driver sits inside the headphones to deliver clear sound. Bluetooth 5.0 deliver a faster and more stable wireless connection to your devices. The chip also drives voice-enabled assistant access and delivers up to 25 percent lower gaming latency. So whether you're playing games, listening to music, or enjoying podcasts, you'll experience higher-quality sound.
Smarter than your average headphones Everything is at your fingertips. Answer hands-free phone calls with a double-tap – or change tracks, adjust the volume and make calls by touching or swiping the panel. And help from your phone's voice assistant is just one long press away.
Multi noise cancelling offers you with solid audio quality.
DSP / Dual-mic NC Stereo / talking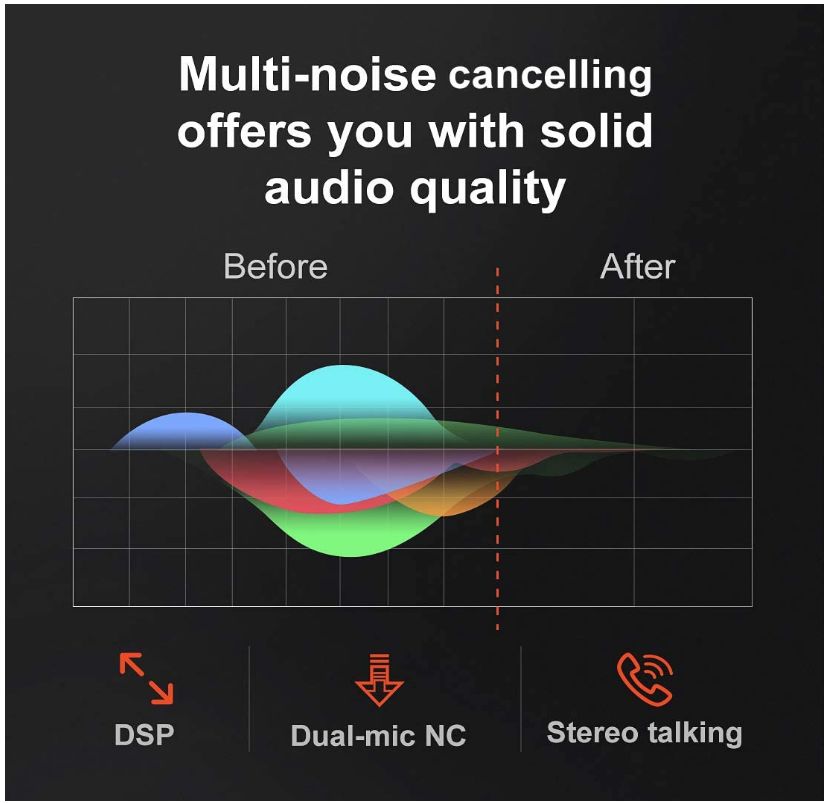 Smart power, charge as you go Stay powered up wherever you are. The auto on/off stops your battery draining with smart charging in the carry case. No need to worry about battery life, just place your headphones in the carry case to charge on the go.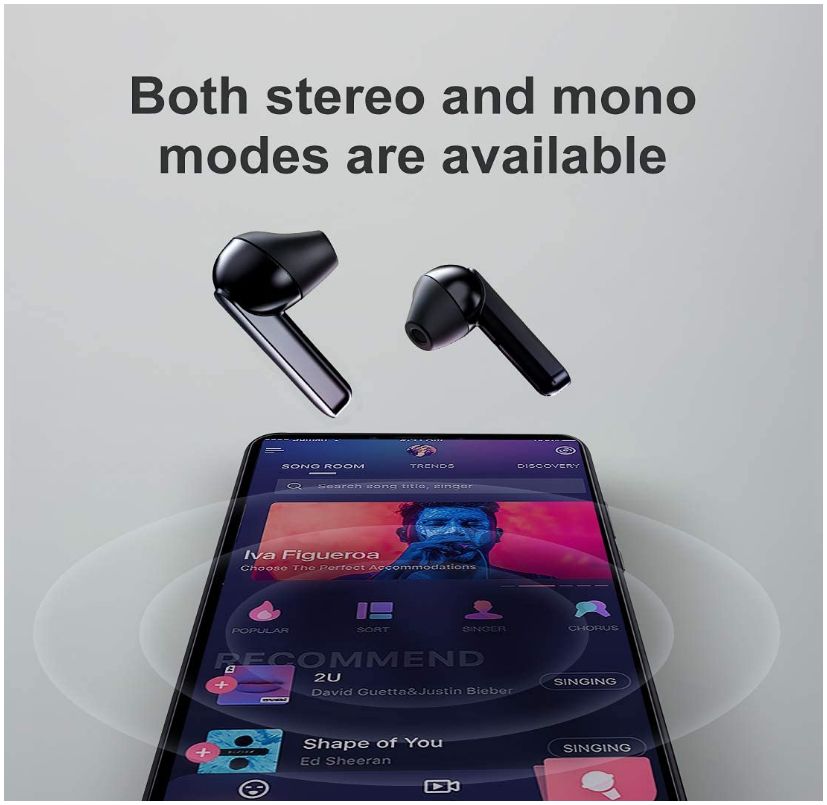 Switch modes and share as you please. Breakaway from the limits of wired earphones. When a phone call comes, simply remove one earphone to automatically switch to single-side talk mode. You can even pass one earphone to a friend to enjoy a song together and bounce along to the beat.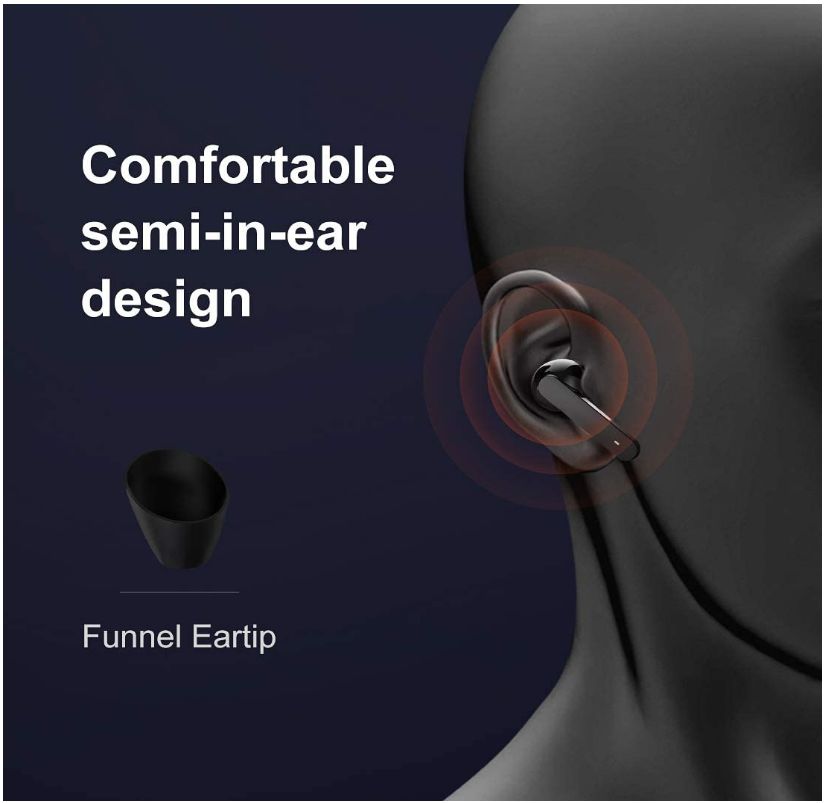 Comfortable semi-in-ear design Funnel Eartip
Light and comfortable to wear Each individual earphone weighs just 4.8g and is carefully designed to adjust to your ear. The silicone ear tips help to reduce outside noise while improving comfort and stability for the best wearing experience. What's more, the earphones are IPX4 waterproof level, so you can use them while working out without worry
ABOUT QCY
QCY creates audio products of extraordinary quality for people who love music.
QCY was founded in 2009 with a simple aim, to create high fidelity audio devices without compromise.QCY's dedicated team of audio technicians, engineers, and industrial designers are continually exploring the potential of sound and technology.
QCY is the new definition for true wireless audio.