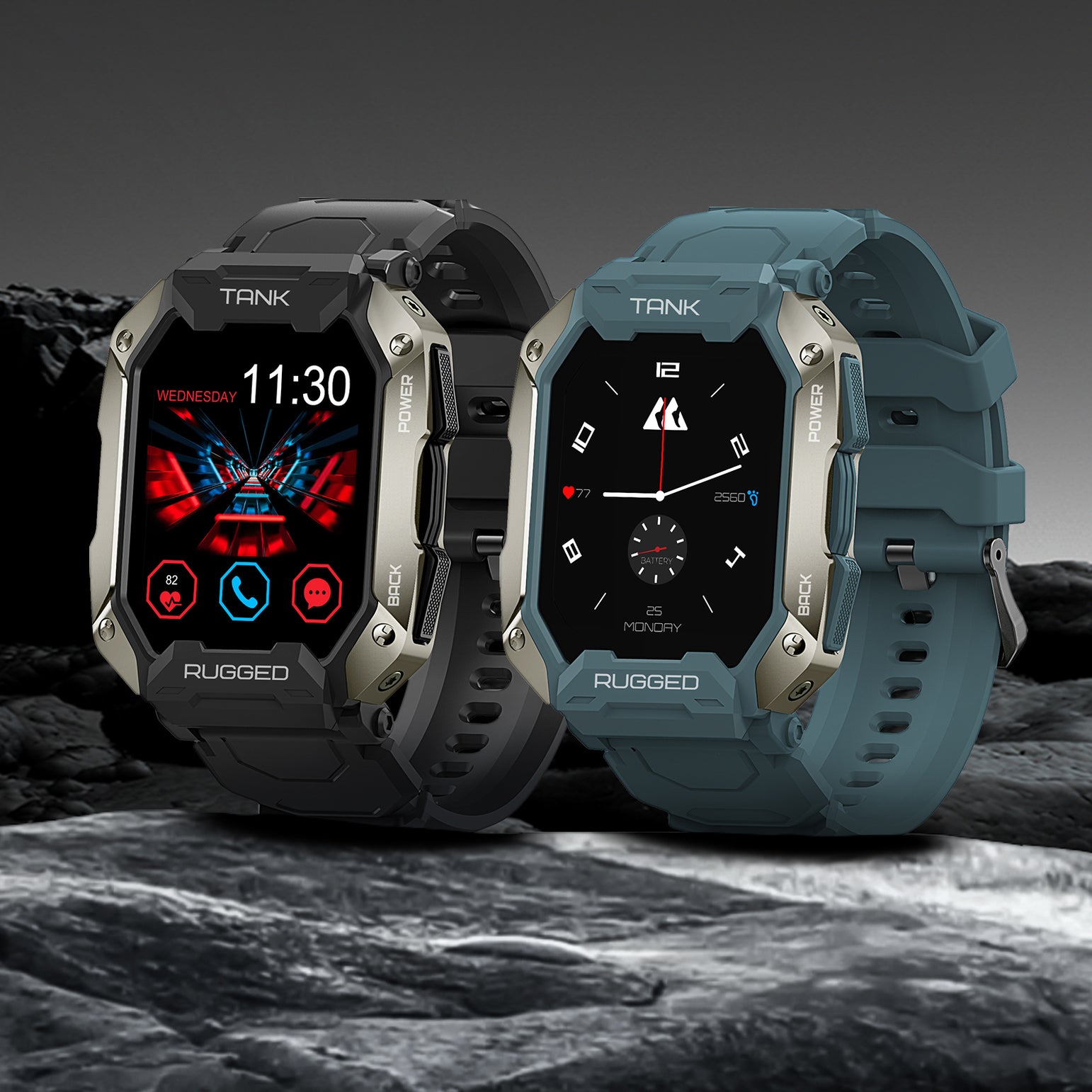 KOSPET TANK M1 PRO
Full-fledged Rugged Smartwatch with Bluetooth Calling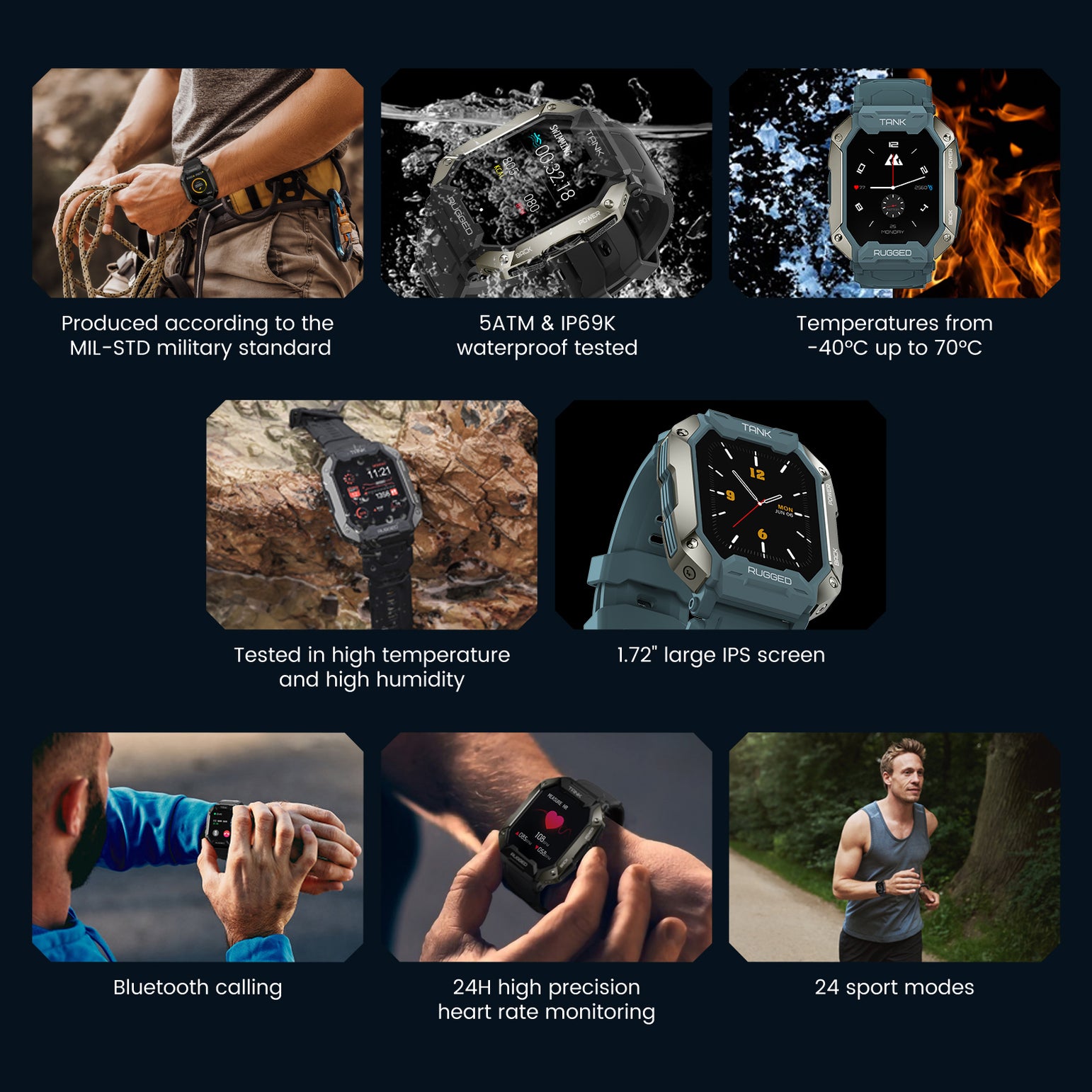 Unveil the Unparalleled Masterpiece
KOSPET TANK M1 PRO excels in multiple aspects, ranging from lightweight design, stunning interface to durable battery life.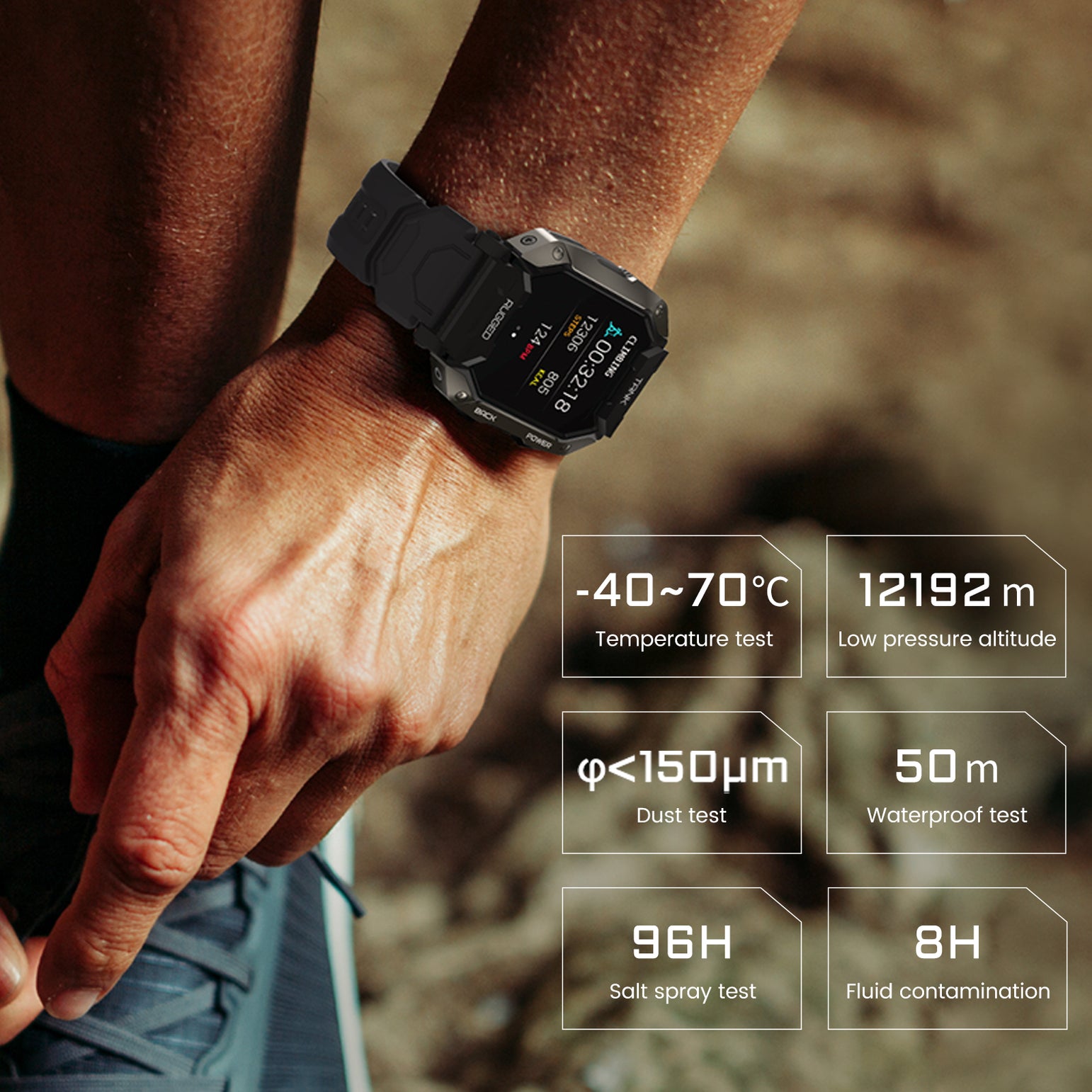 Military-grade Toughness
Apart from its rugged, sporty style with distinctive edges and corners, KOSPET TANK M1 PRO has proved its sturdiness by passing a dozen military-grade tests.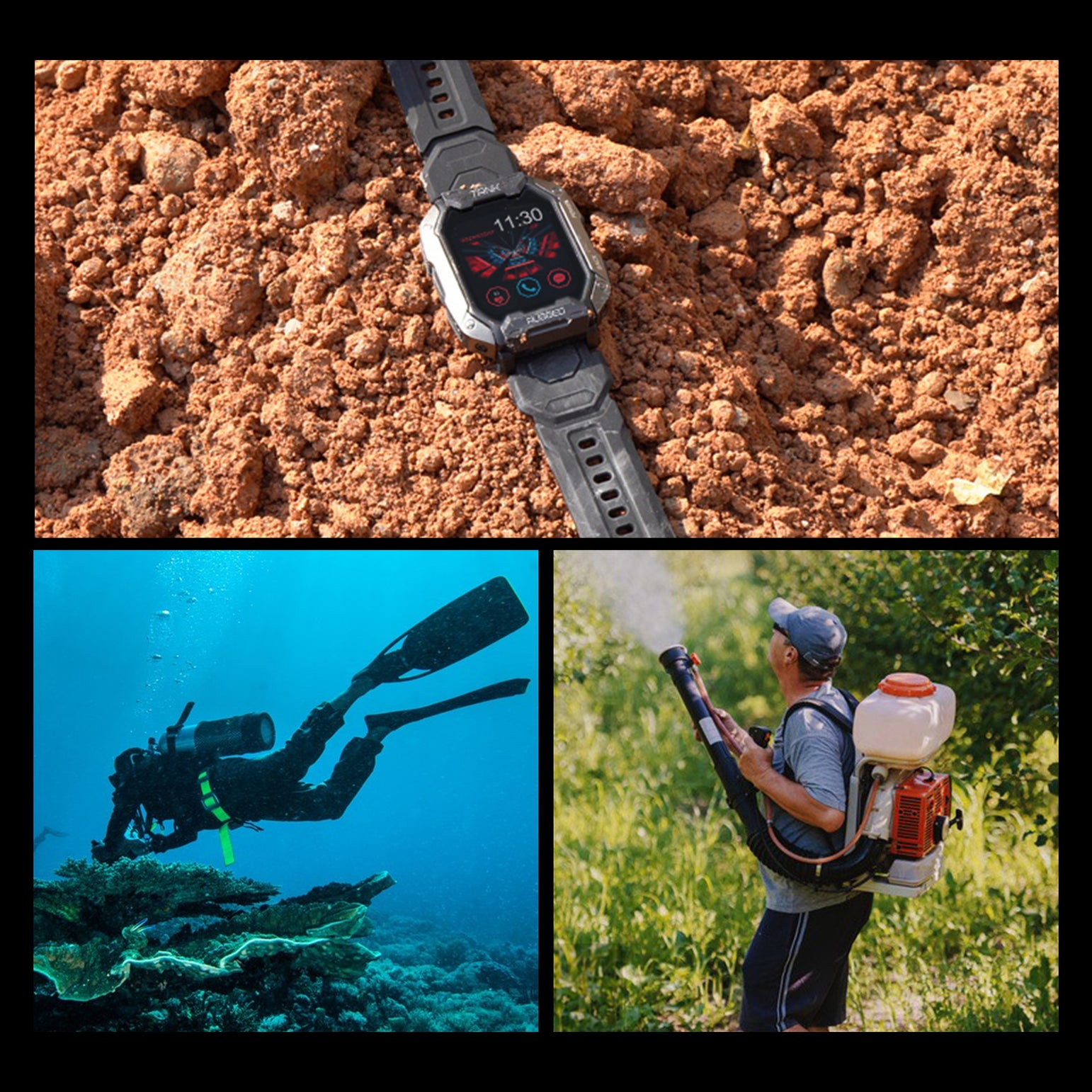 Innovated for Outdoor Enthusiasts, Like You
KOSPET TANK M1 PRO, another masterpiece from the Rugged Series, is built for outdoor adventures of all kinds. The smartwatch keeps track of your physical conditions in real time regardless of the ever-changing environments out there.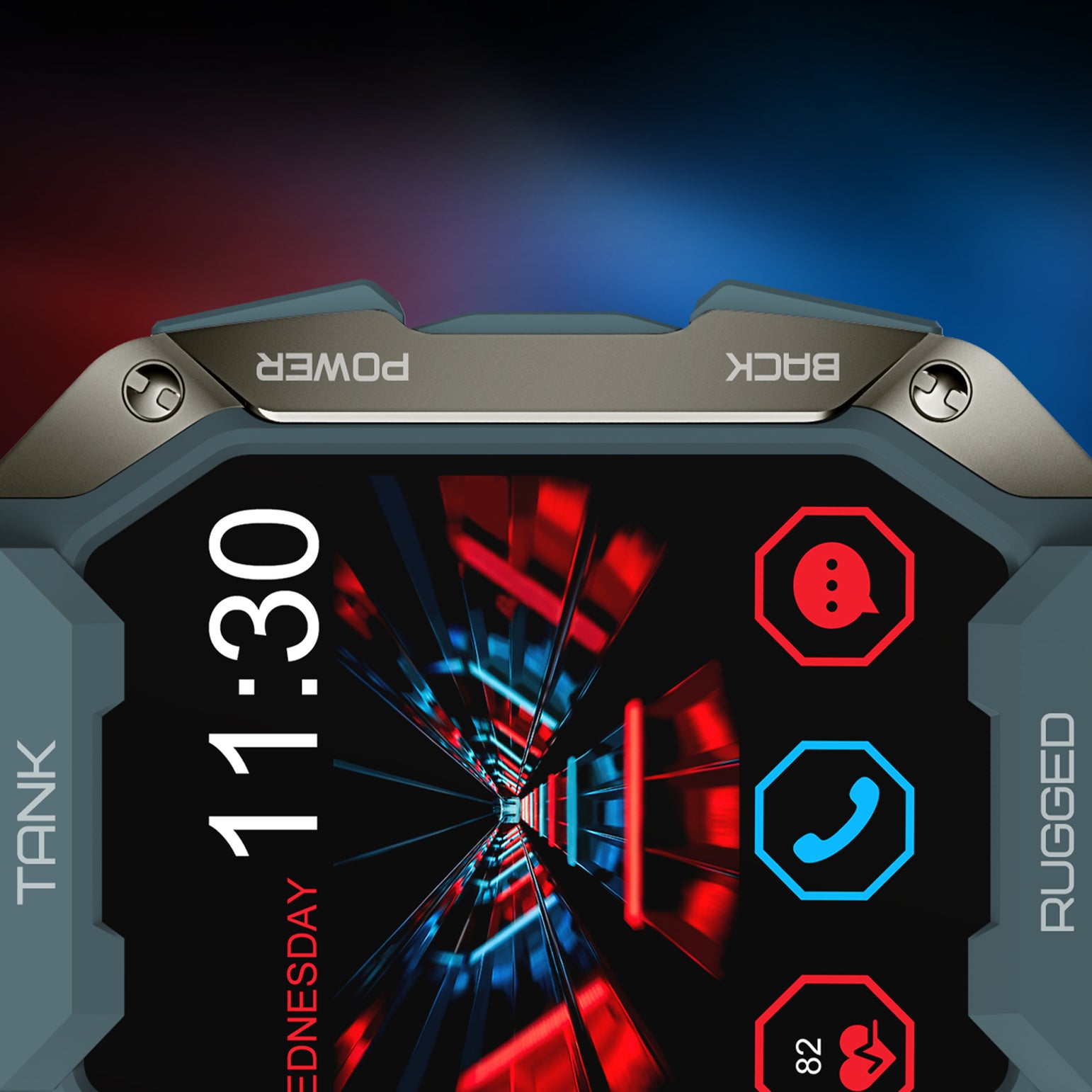 Groundbreaking Ergonomic Design
To present a superb visual experience, KOSPET TANK M1 PRO features a 1.72-inch, high-brightness IPS display with 280 x 320 pixels resolution. In pursuit of a textured touch, we have applied the metal spraying technology to the watch case. Weighing just 65g with soft and breathable straps, the smartwatch is certainly comfortable-to- wear.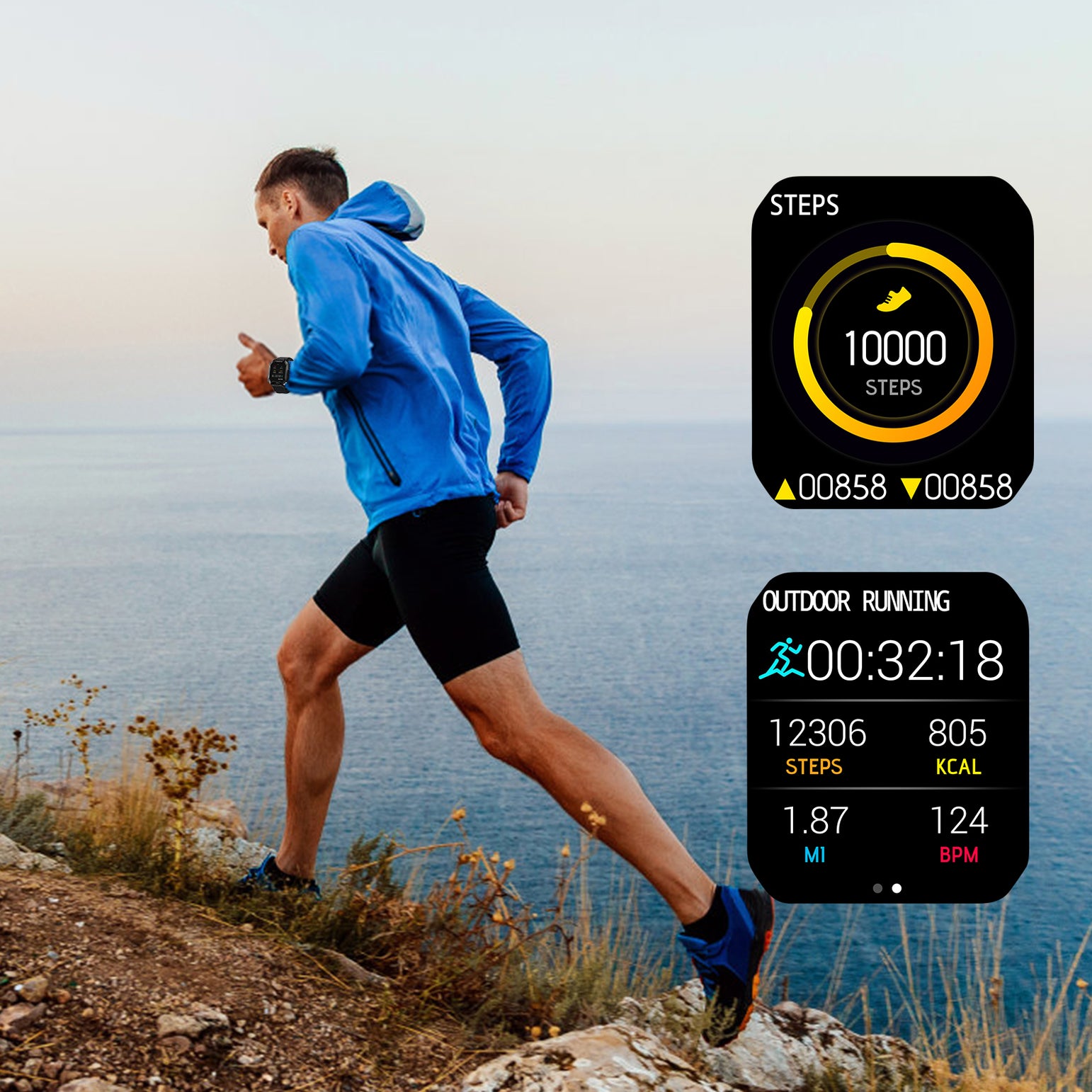 Enjoy Every Workout to Your Heart's Content
KOSPET TANK M1 PRO not only supports up to 24 sports modes, but records your day-to-day physical activities in terms of steps, distance, calories consumed and so on to generate a comprehensive report in its compatible APP Da Fit.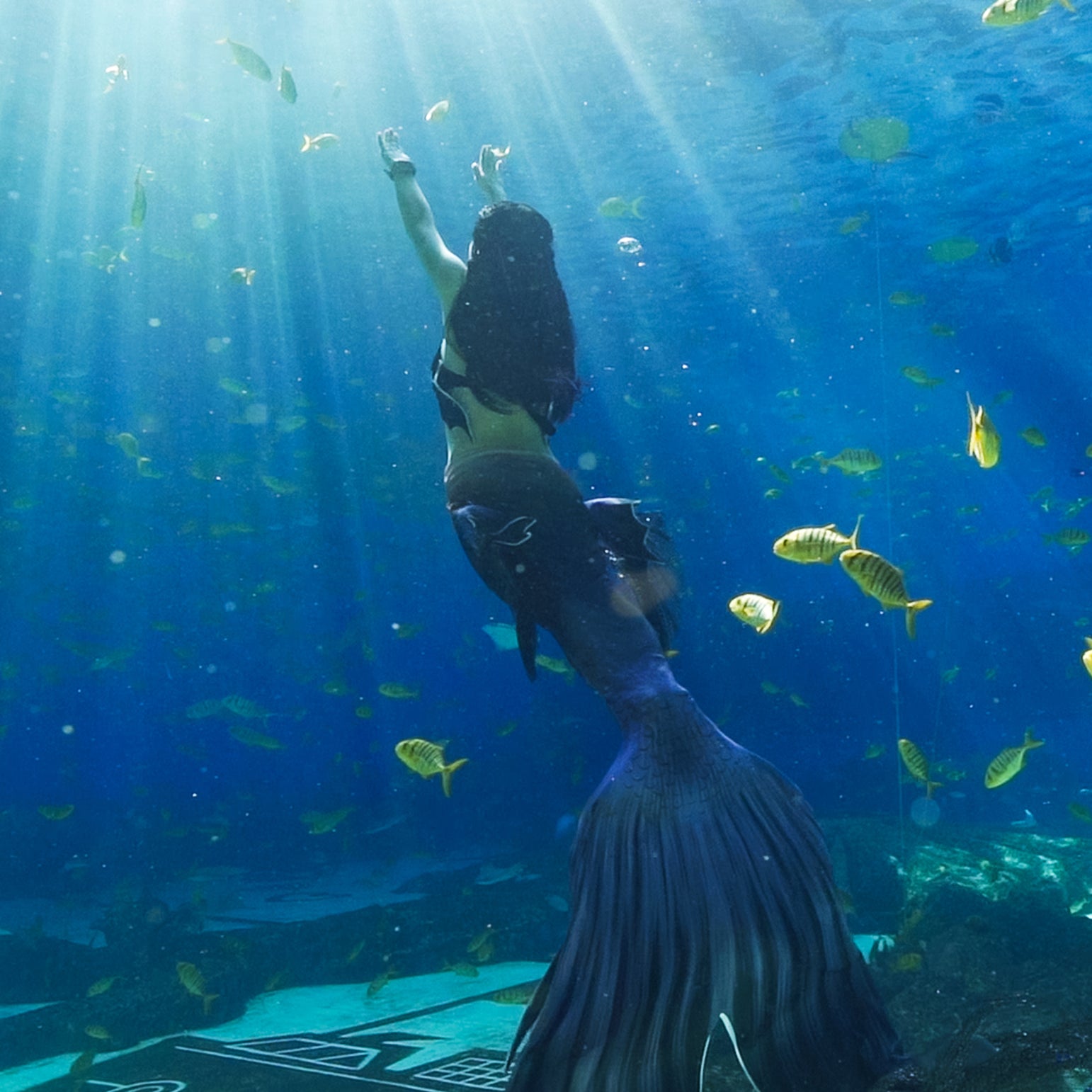 Indulge in Thrilling Water Sports with 50M Water Resistance
Why not wear KOSPET TANK M1 PRO rated at 5 ATM (Withstands pressures equivalent to a depth of 50 meters) to embrace more enjoyable moments while swimming, diving and so forth.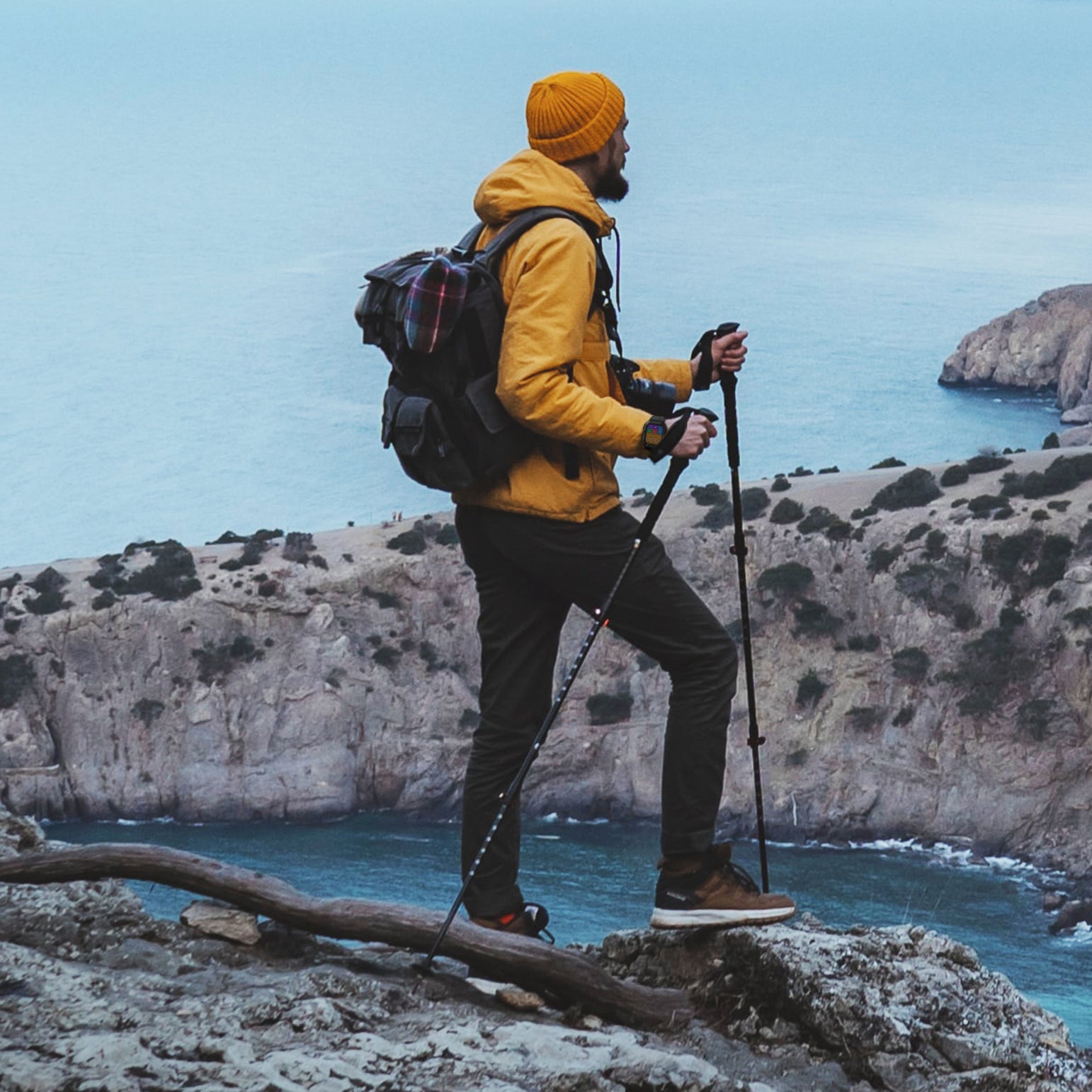 Help You Explore Ahead
Further unleash your inner explorer with KOSPET TANK M1 PRO featuring unique design, outstanding performance and beyond.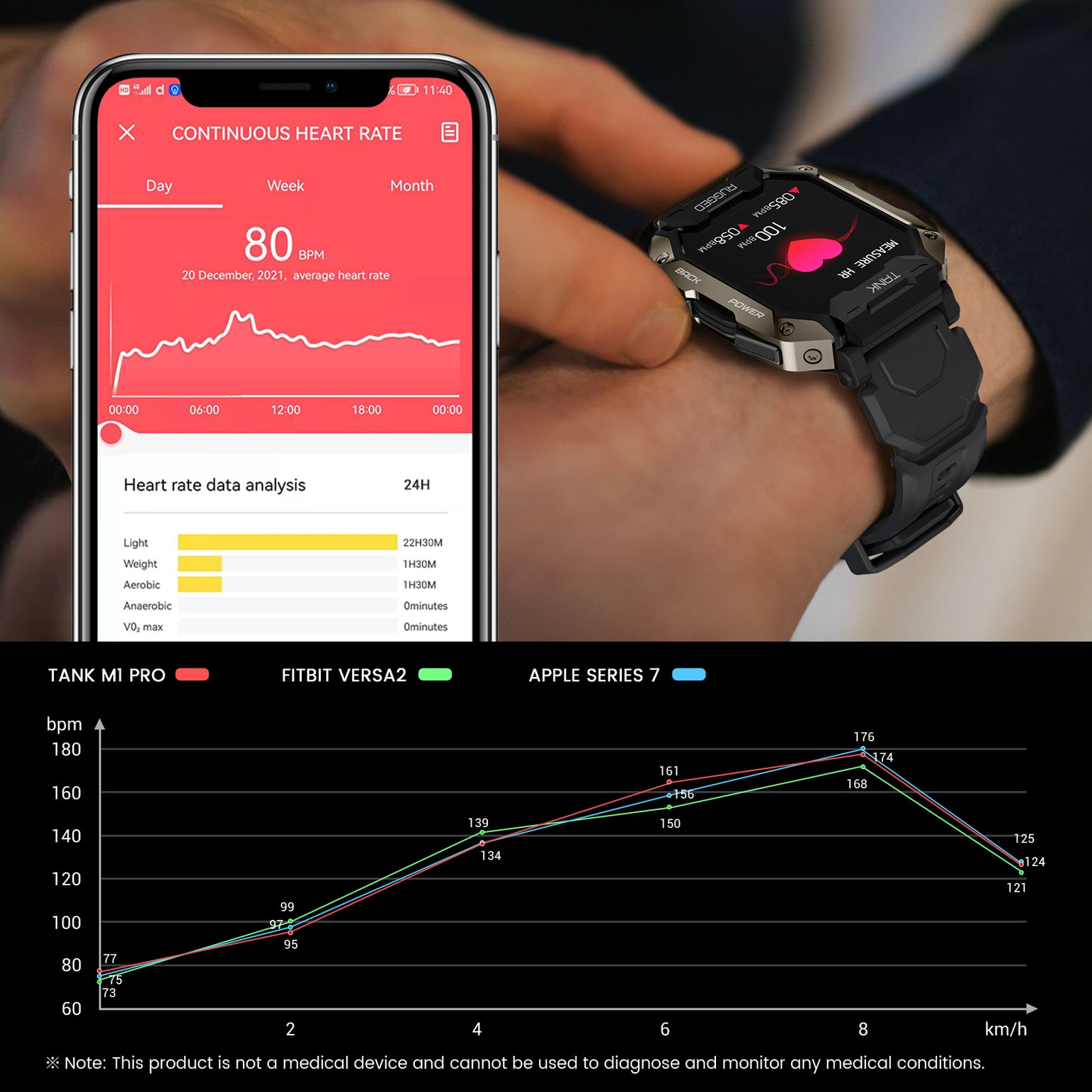 An Ever-ready Health Manager
KOSPET TANK M1 PRO serves to provide a clear picture of your health by monitoring your heart rate (with high heart rate alert), blood pressure, blood oxygen, and sleep throughout the day.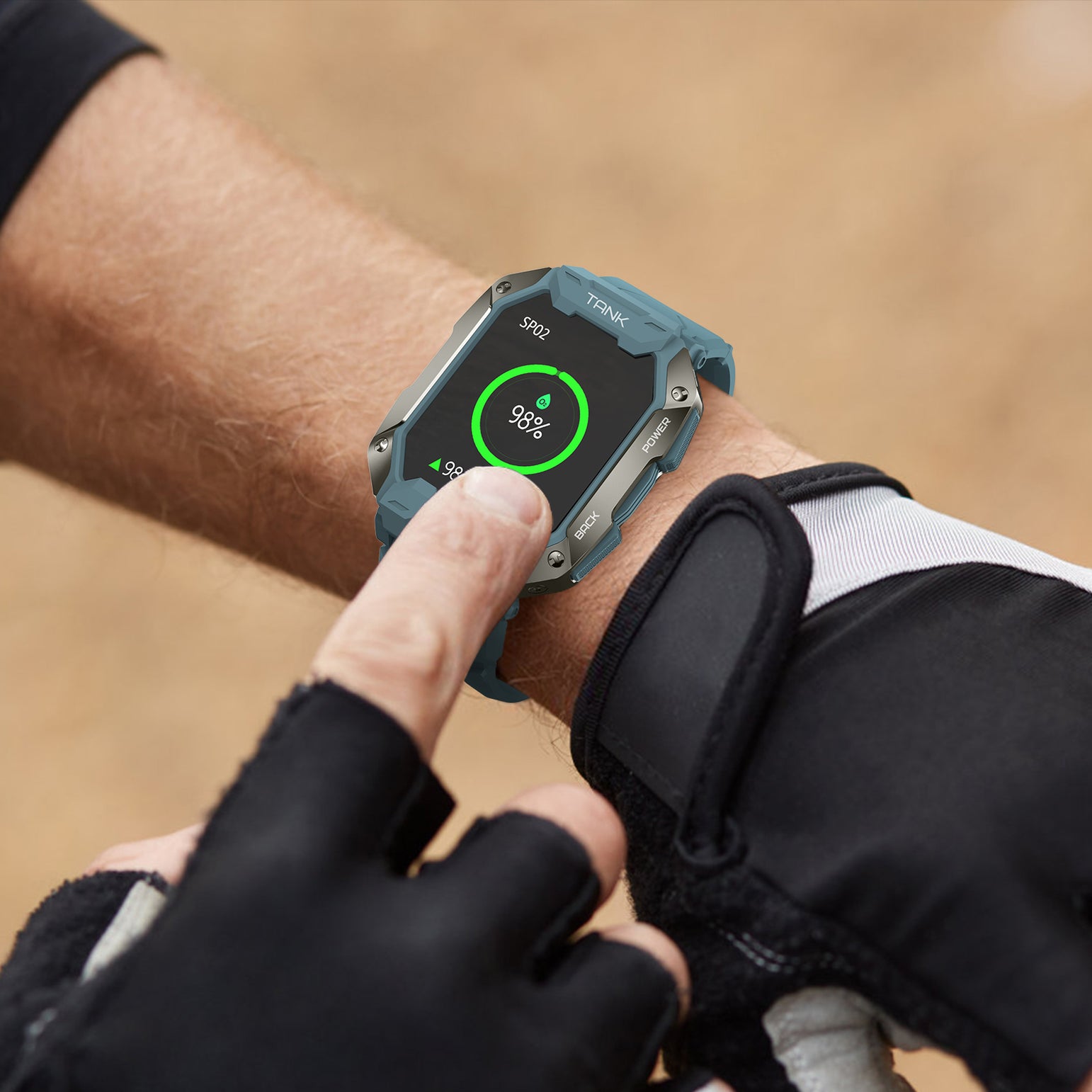 Oxygen Saturation Tests at Your Fingertips
As the duration and intensity increases during workouts or outdoor adventures, it is necessary to watch out for your blood oxygen levels with KOSPET TANK M1 PRO to protect you from overexertion.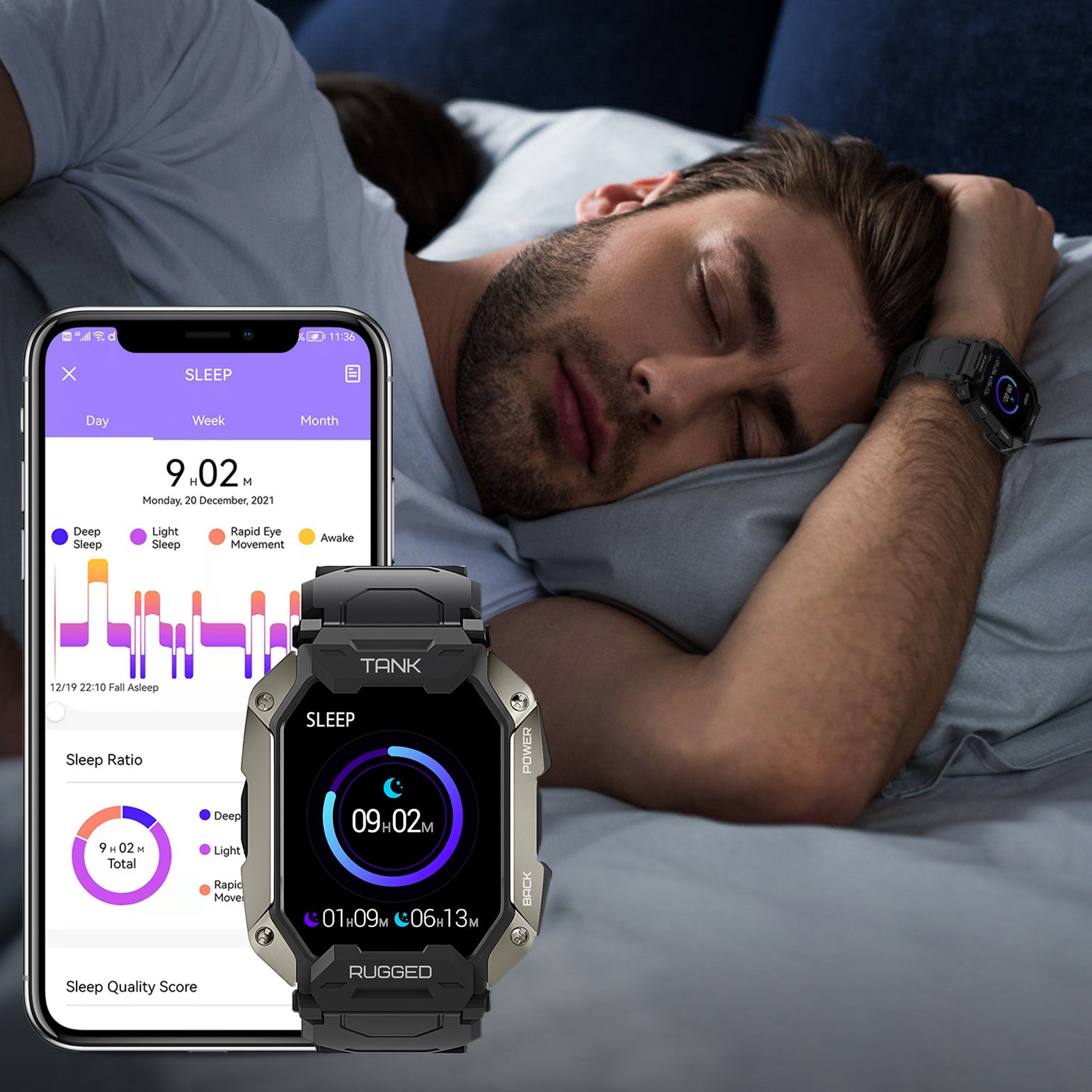 Sleep tight, it has you covered.
Smart sleep monitoring provided by KOSPET TANK M1 PRO aims to track and assess your overall sleep quality during stages of sleep, including deep sleep, light sleep, and rapid eye movement (REM).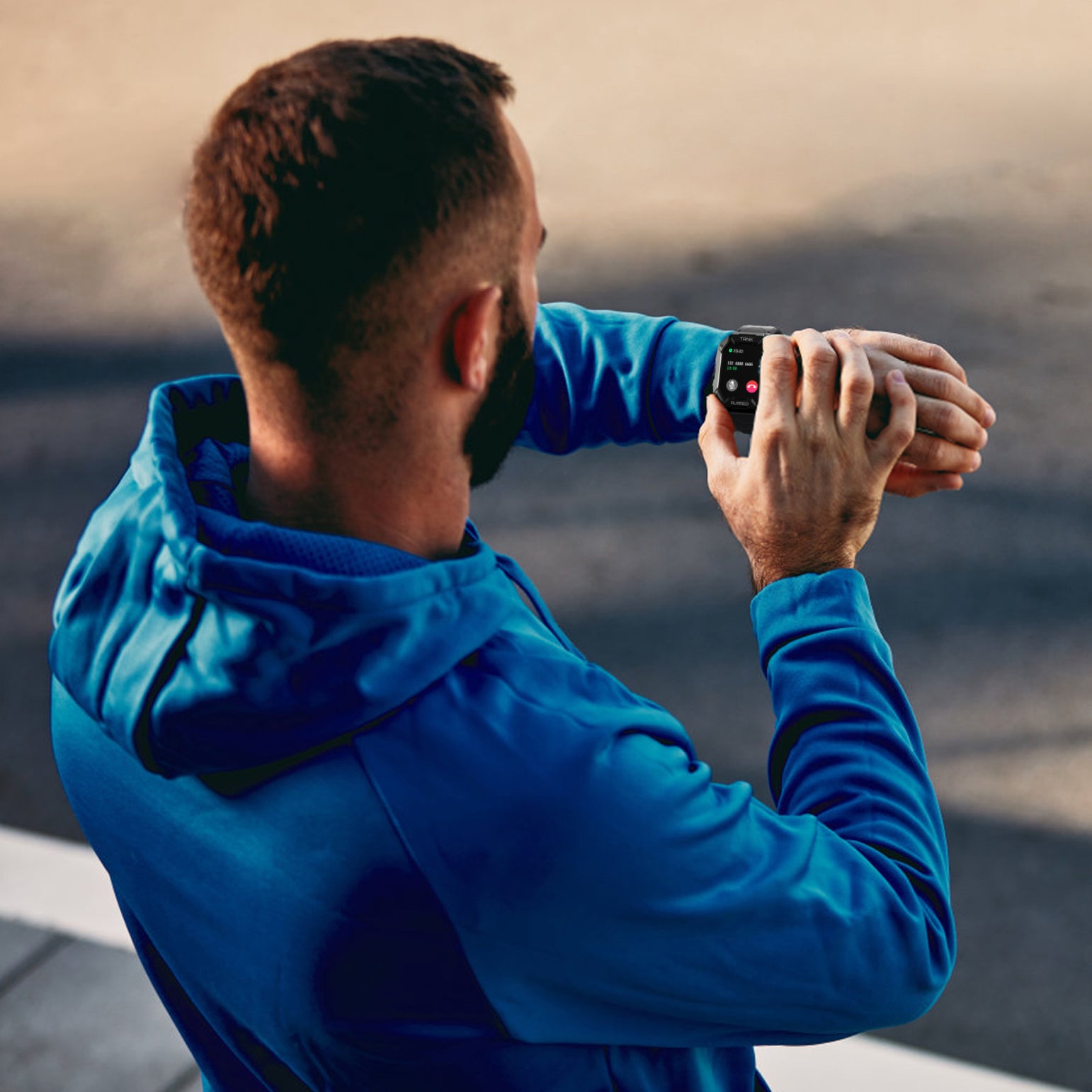 Bluetooth Calling & Music Playback on Your Wrist
Empowered by its exceptional Bluetooth chipset, KOSPET TANK M1 PRO enables you to make or reject incoming phonecalls and play music from your compatible smartphone.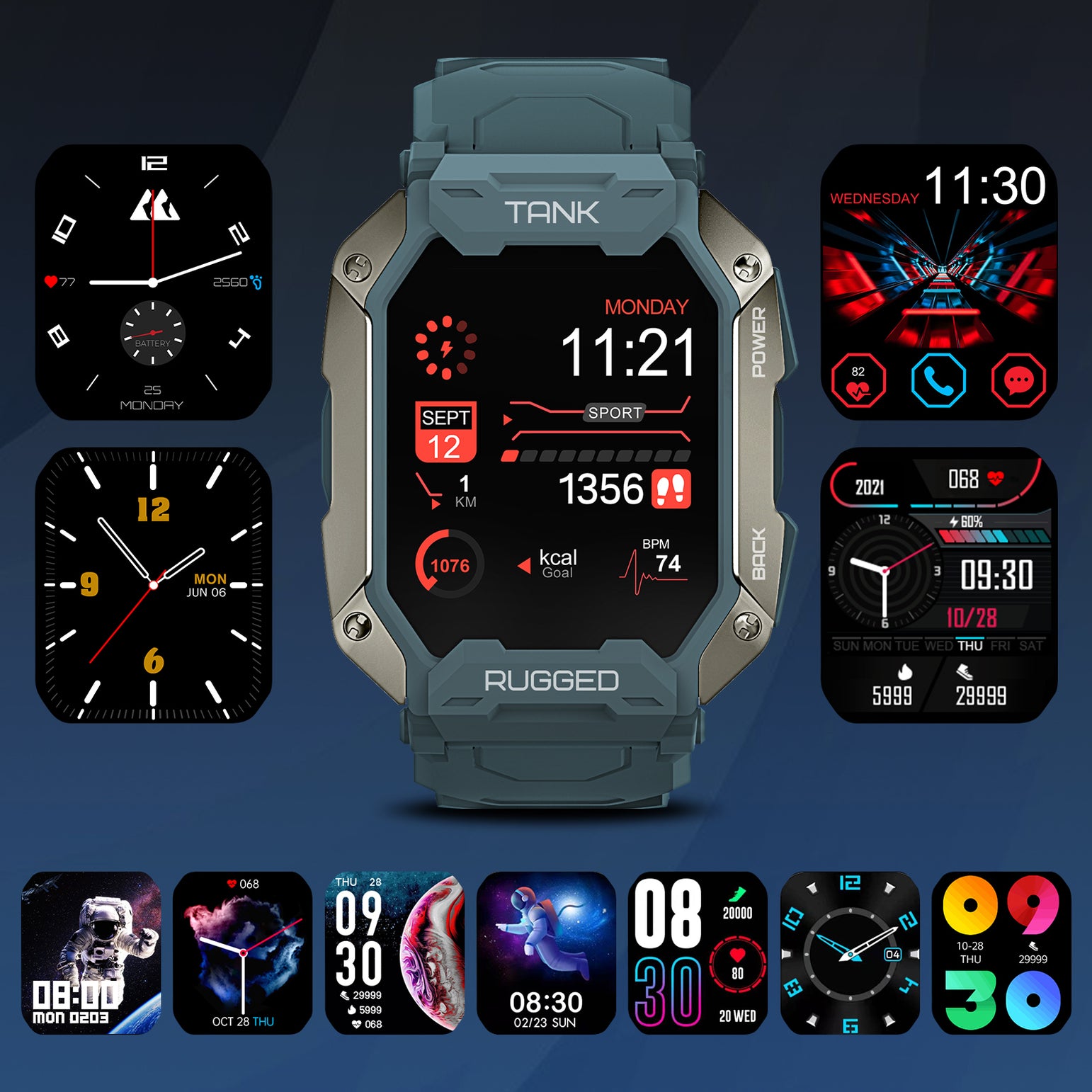 Style Up Your Watch Faces
There are 10 dazzling watch faces exclusively designed for KOSPET TANK M1 PRO, which complements its exquisite 1.72-inch retina display. Download the App Da Fit free of charge to discover more.