Gimbal Funsnap Capture Pi
With Funsnap Capture Pi your videos will be really high quality and professional, no matter what you're doing! Thanks to the Funsnap video stabilization monopod, equipped with a special three-stage vibration dampening system, you can record great videos anywhere: on a walk, at a concert, or even while doing extreme sports! In addition, the special mechanism will allow you to take panoramic pictures at a speed of 120°/s, and the image will not be blurred and get as bright as possible.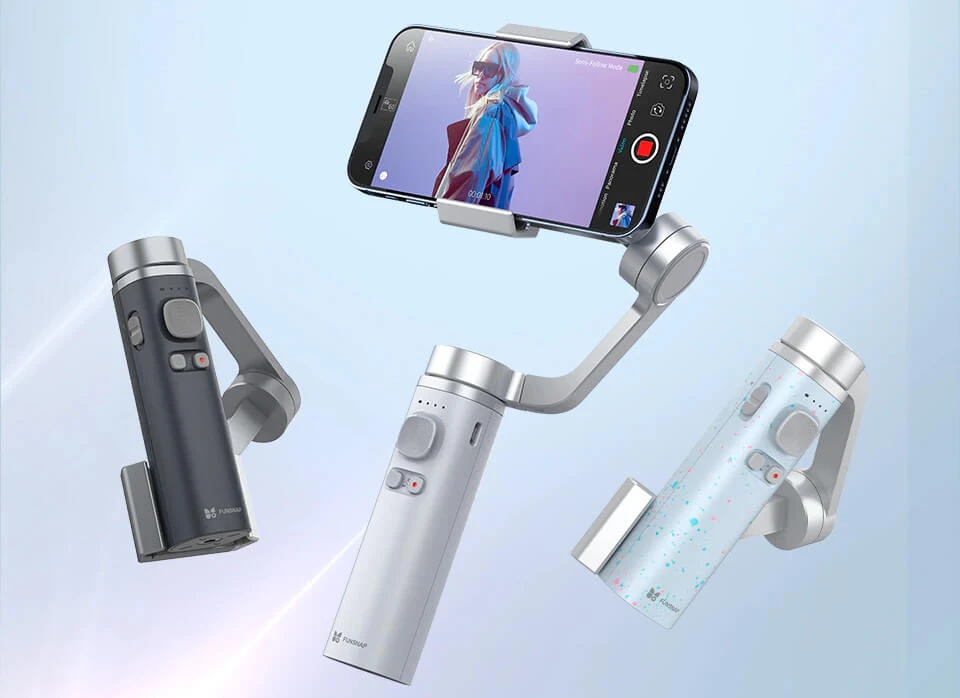 The Funsnap Capture Pi gimbal stabilizer has a comfortable ergonomic handle, which makes the monopod comfortable to hold even for a long time. Thanks to the special universal design, you will be able to mount your smartphone in a horizontal position, and rotate it to a vertical position – just by pressing one button. It is worth noting that the monopod is compatible with any smartphone up to 92 millimeters wide and weighing up to 300 grams. The battery capacity of the device is 4500 mAh, sufficient for about 12 hours of continuous operation.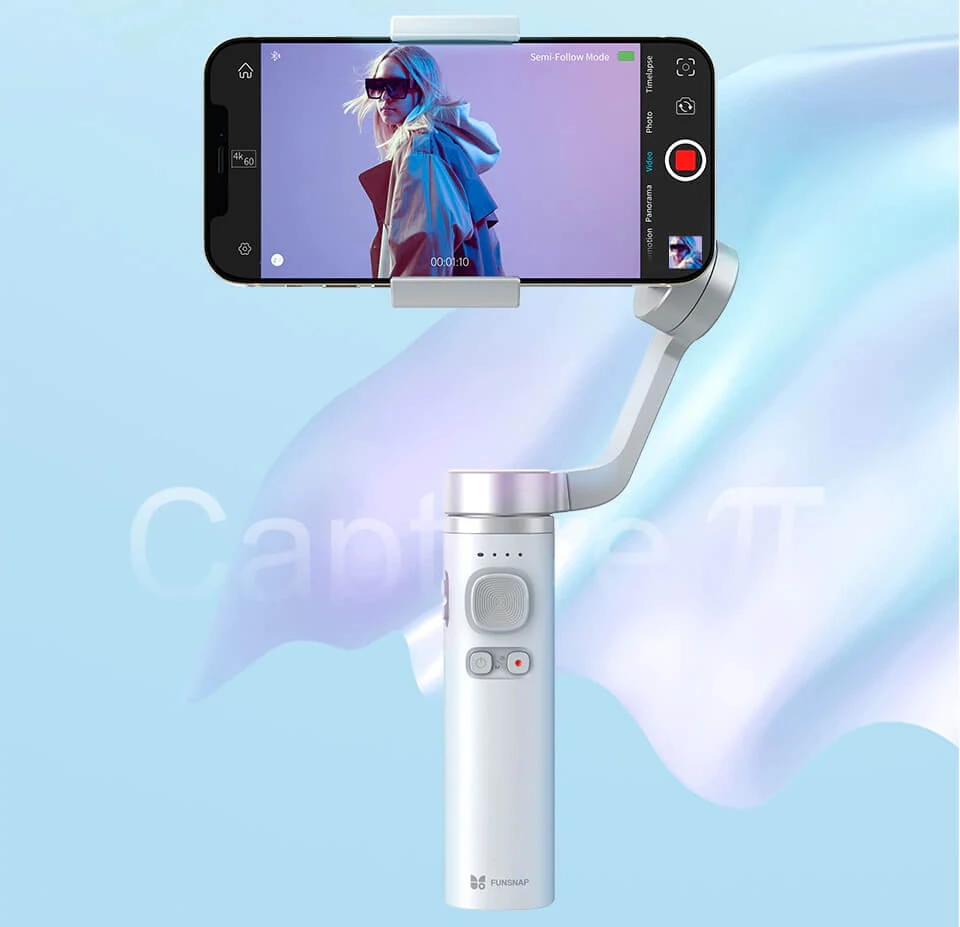 High functionality and ease of use
The foldable design makes the Capture Pi extremely easy to use and travel with. The built-in high precision gyroscope, sensor and brushless motors allow you to quickly get more stable footage. The 0.8mm thick metal body makes the stabilizer rigid, lightweight and stable. With just one press of the M button, you can seamlessly switch while streaming or recording video in the TikTok app. Dynamic face tracking is always sharp. The phone's ultra-wide angle camera is supported.