Focusrite Scarlett 2i2 (4th Generation) 2-in / 2-out USB-C audio interface lets musicians and creators capture high-quality audio with no learning curve, no matter where they go. The 4th Generation model features new ultra-low-noise microphone preamps with up to 69 dB of gain to capture the full potential of your mics. The upgraded, 24-bit / 192 kHz AD/DA converters provide a huge dynamic range up to 120 dB, matching the quality you would find in a pro studio. The new Auto Gain mode automatically sets your recording level, and Clip Safe mode automatically prevents your signal from clipping, ensuring that every take is a keeper. The Loopback feature lets podcasters, gamers, YouTubers, and streamers mix audio from other apps running on the computer, with the audio being recorded through the interface. The 2i2 4th Generation can now work in standalone mode without a computer, useful for live performances or monitoring-only situations.
The interface comes with a complete recording toolkit with Pro Tools Artist, Ableton Live Lite, and Focusrite's Hitmaker Expansion software bundle; featuring Auto-Tune Access for Vocals, Softube Marshall Silver Jubilee 2555 for guitar, Native Instruments MASSIVE synth, and more.
Portable, Bus Powered, or Standalone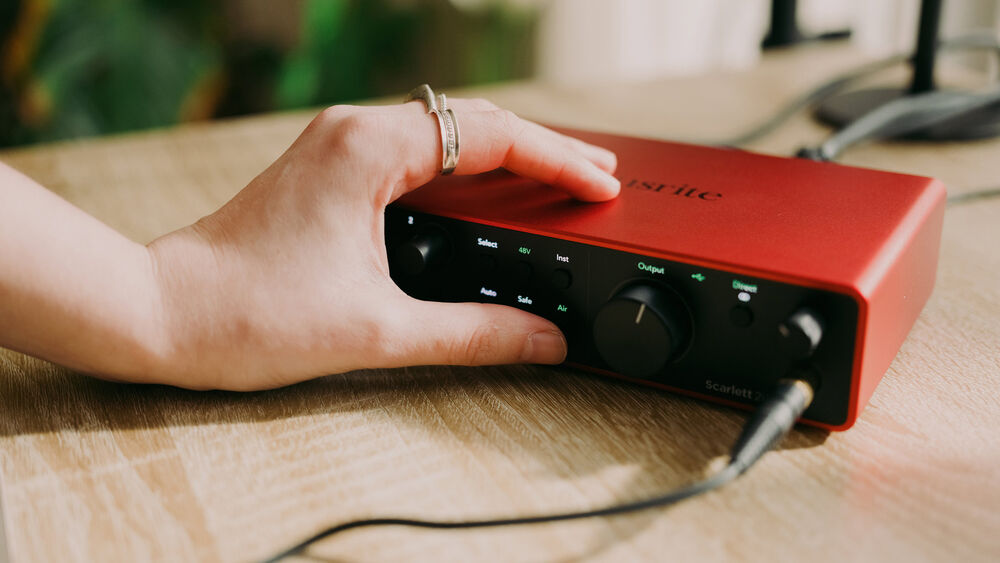 Both compact and lightweight, the Scarlett 2i2 is rugged and ready to securely stand on your desktop or travel with you. Being bus powered via USB-C connectivity, it can be used in any room or even remote locations, with your preferred DAW on a Mac/Windows computer or on an iPad Pro equipped with a USB-C port.
The Scarlett 2i2 4th Generation can work in Standalone mode and still pass audio from the inputs to the outputs without the need for a computer. To power the unit, simply plug in an external USB power supply or USB power bank using the USB-C 5V input located on the back panel.
4th-Generation Pristine, High-Resolution Conversion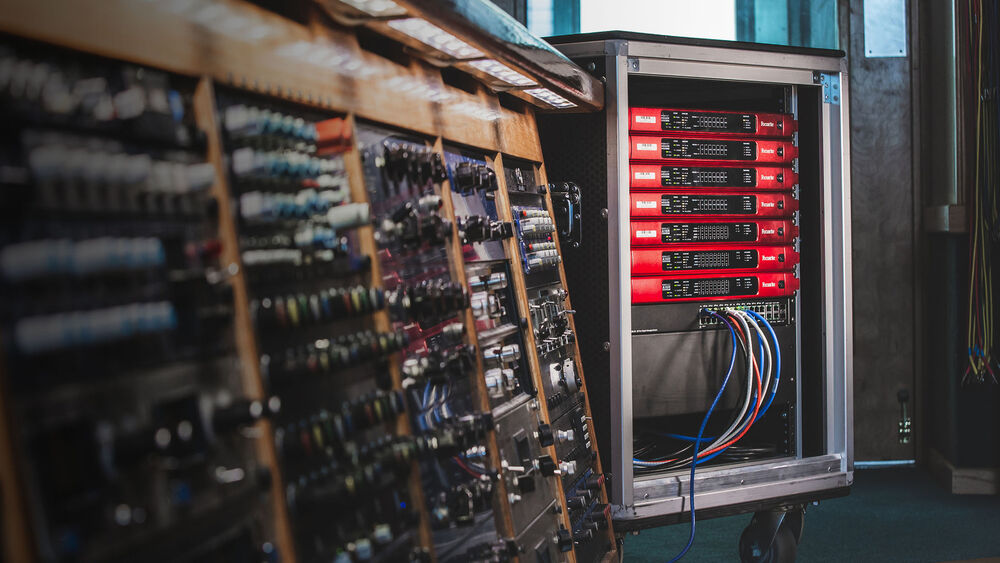 Scarlett 2i2 4th Generation uses the same studio-grade, 24-bit / 192 kHz AD/DA converters as Focusrite's flagship RedNet interfaces, found in countless high-end studios worldwide.
Thanks to its high-performance via 24-bit / 192 kHz AD/DA converters that deliver a huge 120 dB of dynamic range, the Scarlett 2i2 is equipped to capture any source from vocals to acoustic and electric instruments clearly and accurately, so you don't have to worry about the interface clouding your sound.
4th-Generation Mic Preamps with Air Mode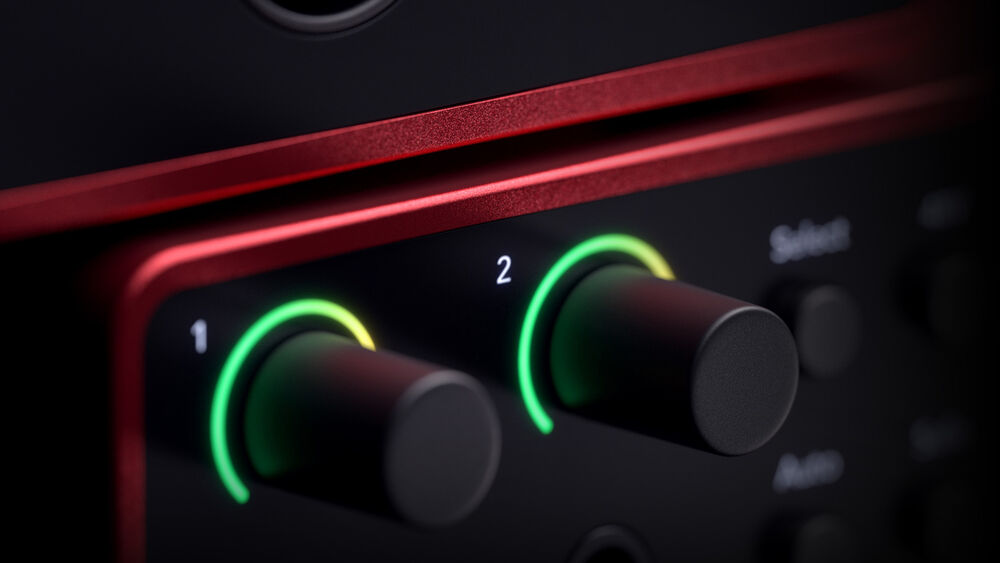 With a huge 69 dB gain range, the two upgraded 4th-generation Scarlett XLR mic preamps capture the sound of your microphones with enhanced transparency and full detail. Switchable 48V phantom power is onboard to accommodate your favorite condenser mics.
The selectable-per-channel Air Mode brings the bright and open sonic signature of a big studio console to your microphones. It adds high-end presence and rich harmonic drive to vocals and instruments, reproducing the Air effect of Focusrite's original ISA mic preamp.
Hi-Z Instrument and Line Inputs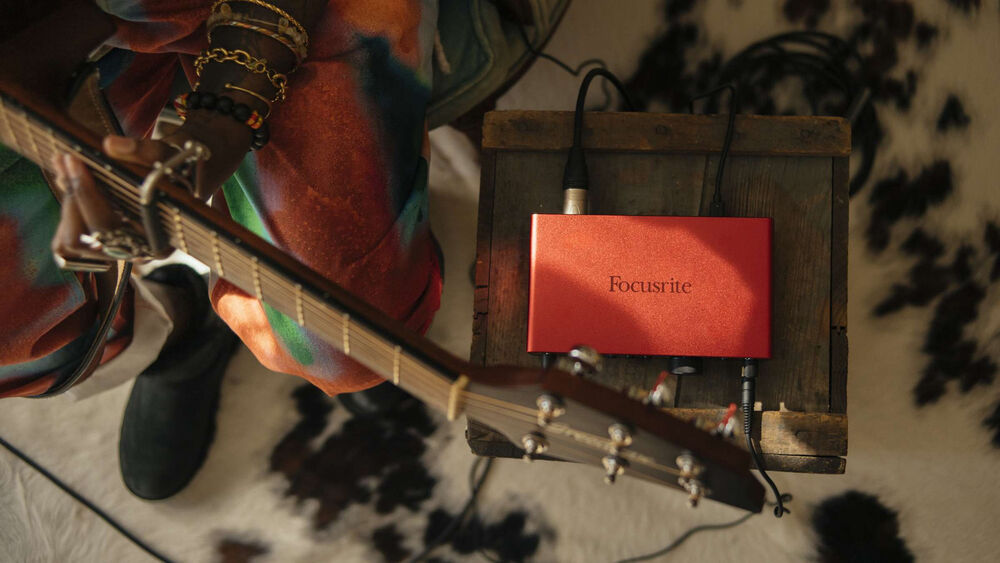 The two 1/4″ inputs on the Scarlett 2i2 4th Generation's front panel are specially designed to preserve the quality of your sound when connecting instruments with high impedance (Hi-Z) like electric guitars or basses—no need for a DI box or amplifier.
At the press of a button, each 1/4″ input can be used to input line-level sources like a mixer's output or the line outs from guitar and bass amps.
Easy Start: User-Friendly with for Both Beginners and Experienced Creators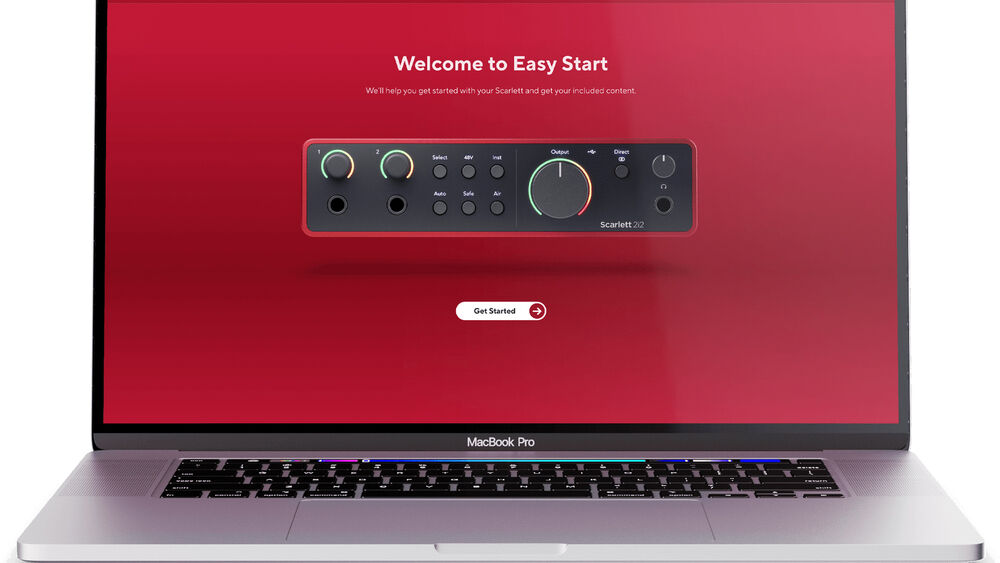 The Scarlett 2i2 is designed to be user-friendly and offers a streamlined experience, making it accessible to both beginners and experienced audio enthusiasts.
Plug in and tell Focusrite's Easy Start tool how you want to use your Scarlett, and let it guide you through all the software and setup you need, with recording tips and other helpful content along the way.
With the Scarlett 2i2's independent gain knobs and multicolor, Dynamic Gain Halo meters, you'll have no trouble dialing in the perfect levels. Plus, there are no menus or complicated controls to slow you down.
Additionally, The Focusrite Control 2 software lets you make changes in your Scarlett's hardware direct from your computer.
Auto Gain—Let Scarlett Set Your Levels
Hit the Auto Gain button and play for ten seconds, Scarlett will set the perfect level for whatever you're recording.
Clip Safe—Make Every Take a Keeper
While you're playing, Clip Safe is all ears. Checking your levels up to 96,000 times a second, Clip Safe will automatically adjust the gain if you're at risk of clipping, ensuring that your recordings remain distortion-free even when performing at higher volumes.
Independent Headphone and Monitor Outputs—Latency-Free Monitoring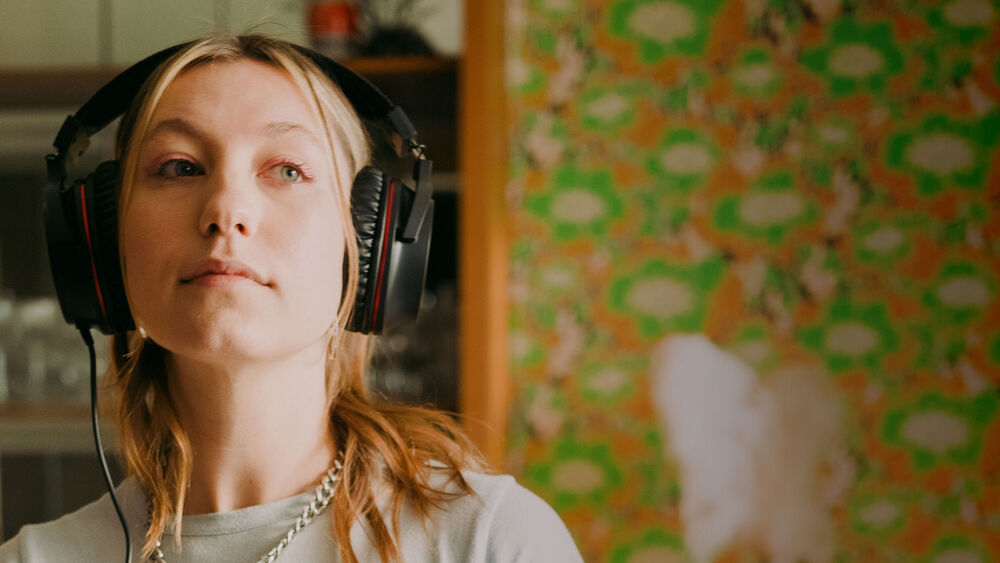 A powerful custom-designed headphone amp with a huge dynamic range sets the stage for loud, clear, and accurate playback and monitoring through any headphones. The 2i2 4th Generation drives high-impedance headphones louder and clearer than ever before.
Separate knobs are provided for quick and independent adjustment of your speakers and headphone volumes.
Use selectable direct monitoring to hear your live input signal with no distracting echo or latency.
Loopback Function—for Podcasters, Gamers, YouTubers, Streamers
Loopback lets you record other audio sources from within your computer (e.g., the audio output from a web browser) using the Scarlett's virtual stereo inputs, which have no physical connectors on the hardware interface itself but may be selected in the DAW as signal sources.
Podcasters can use it to record guests via video call. Gamers can record gaming audio plus a mic separately. YouTubers can record a mic over a video. You can also combine computer audio with your mic for streaming.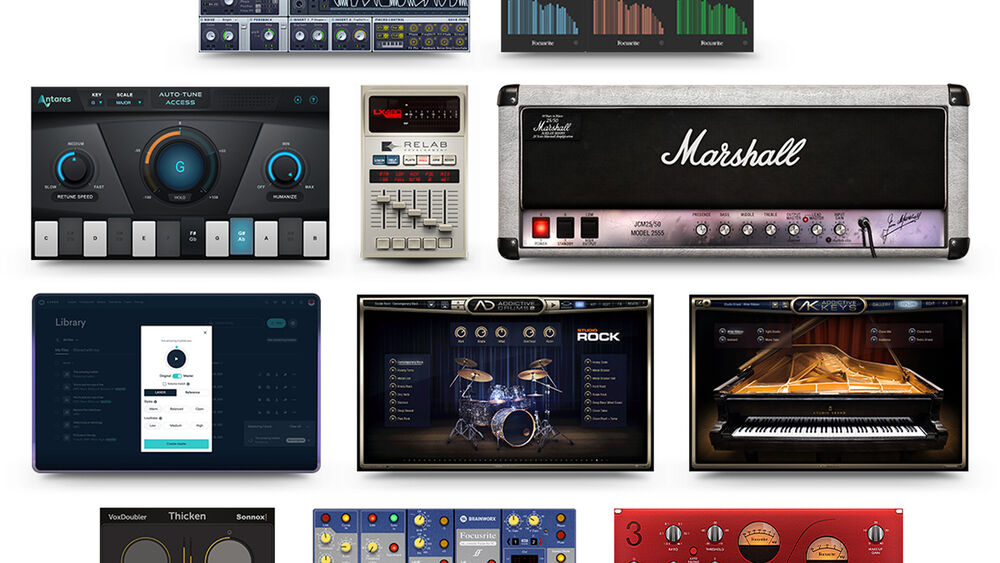 Includes All the Tools You Need to Record, Mix, and Master Your Music
To get started, choose from the two included DAWs:
Pro Tools Artist (3-month subscription with Complete Plugin Bundle)
Ableton Live Lite recording software.
The Hitmaker Expansion bundle has everything you need to bring big studio sound to your songs, with an unbeatable range of record-making studio tools from the biggest names in the business:
Get exceptional vocal tracks with Antares Auto-Tune Access and Relab LX480 Essentials reverb.
Take the fast track to great-sounding vocals. Sonnox VoxDoubler offers two distinct plug-ins that focus on widening and thickening, the most common vocal doubling techniques for bringing a professional sheen to your productions while preserving a perfectly natural sound.
Sculpt your sound with EQs and compressors from Focusrite Red 2 and 3 Plug-In Suites, and preamps from Brainworx Bx_console Focusrite SC.
Then, heat up your guitar tones with a hyper-realistic model of Marshall's Silver Jubilee 2555, brought to you by analog-modeling experts Softube.
Need drums? XLN Audio's Addictive Drums 2: Studio Rock Kit has beats to get you started and the big sound of a great drum kit.
Synths and Keys? You're well covered with the legendary MASSIVE from Native Instruments and XLN Audio's Addictive Keys.
Want great sounding mixes fast? FAST Balancer accelerates production process by using powerful AI that listens to your instrument or vocal tracks and serves up three selectable options to enhance the track and help it shine in the mix.
Produce and release your best work with two-month access to Landr Studio, as well as five free masters you can use even when your two-month subscription is over. Landr Studio provides everything you need to mix and master your tracks, including unlimited MP3 mastering, and unlimited distribution on streaming platforms such as Spotify, Apple Music, YouTube Music, TikTok, and many more.