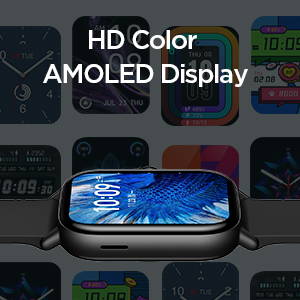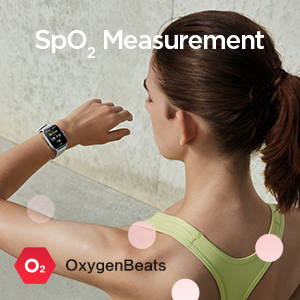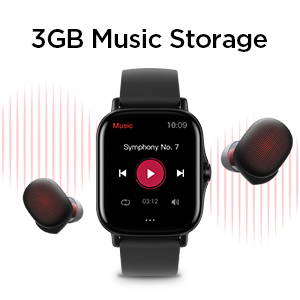 Color and Clarity.
Personalized Watch Faces
Blood-oxygen Saturation Measurement. (Note 3)
All-day Heart Rate Monitoring. (Note 4)
The AMOLED screen offers a 341 ppi pixel density making the display clear and exquisite, with vivid colors ensuring smooth readability. A broad range of watch face themes ensures that you're always in style, and they have a custom Always-on Display (Note 2), so you can see the interface you like anywhere, anytime.
SpO2 is a major indicator of human health, so the Amazfit GTS 2 introduces an SpO2 measurement function. When you engage in intense mental or physical activity, you can test your SpO2 level the moment you start feeling unwell, for a better understanding of your physical condition.
Integrating the Huami-developed BioTracker™ 2, the Amazfit GTS 2 features precision 24-hour heart rate monitoring, covering heart rate zones and providing warnings when your resting heart rate is abnormally elevated.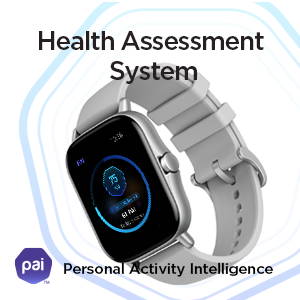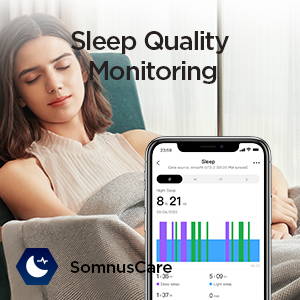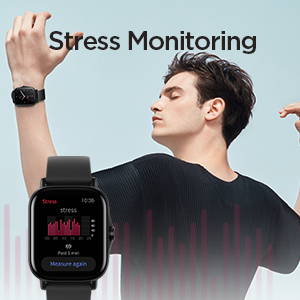 PAI™ Health Assessment System. (Note 5)
Sleep Quality Monitoring. (Note 6)
Monitor Your Stress Levels.
A PAI™ value is calculated by processing data about your heart rate, exercise time, and other complex health information with an algorithm. This value represents a customized health evaluation for each user based on their specific health data, offering everyone a unique experience.
The Amazfit GTS 2 supports in-depth sleep monitoring, which can more accurately determine the sleep stage (the light, deep, and REM (Note 7) sleep periods), monitor the sleep breathing condition, and provide sleep quality analysis and advice for improvement based on a night of sleep. The watch also recognizes naps over 20 minutes in order to record more complete sleep information.
Stress is an underlying cause of many health problems. With the GTS 2, you can check to see where your personal stress level lies – from relaxed, normal, medium or high – anytime you feel pressured throughout the day, so you know when to relax and reduce it.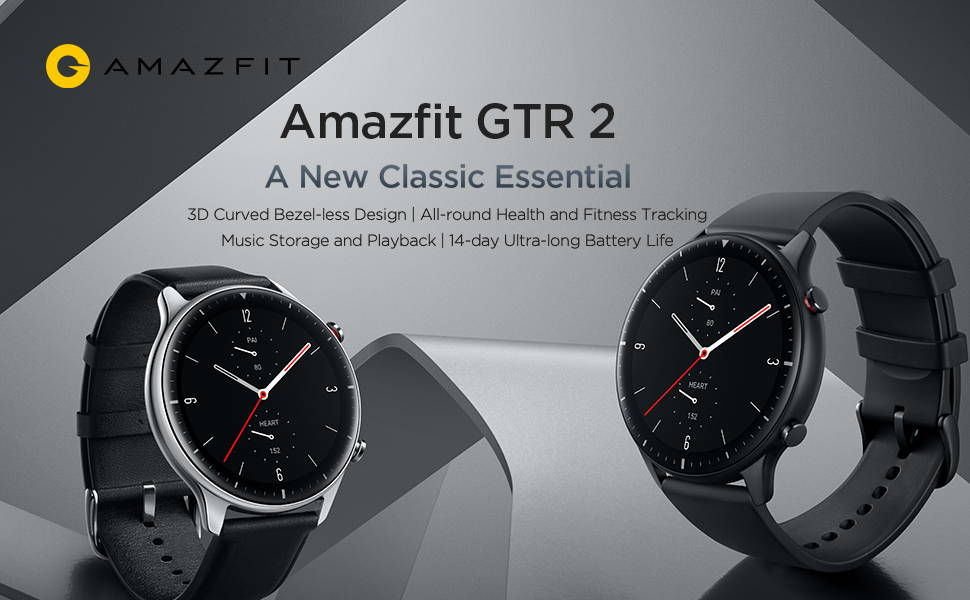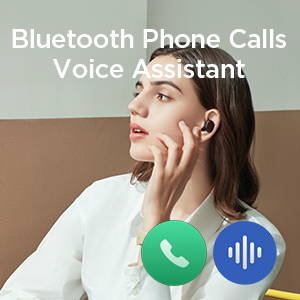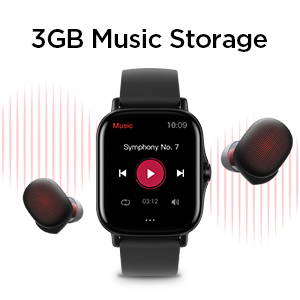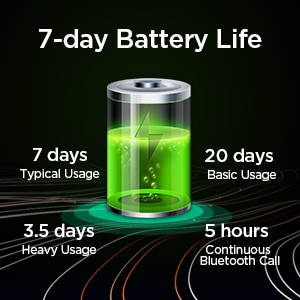 Liberate Your Hands.
Bluetooth Calls, Offline Voice Assistant.
Your Playlist on Your Time.
No Pause in Your Progress. (Note 11)
After connecting your Amazfit GTS 2 to your mobile phone, the Bluetooth call feature lets you answer calls on your watch via the built-in microphone and speaker. You can also perform voice operations on your watch without internet access through the offline voice control feature (note 8) – including turning on sports modes or opening the heart rate monitoring function.
Control mobile music playback through the watch, and with a massive 3GB (Note 9) of local music storage, you can transfer 300-600 songs from your mobile phone. With your Amazfit PowerBuds (Note 10) wireless headphones, or directly through the watch speaker, you can instantly listen to your favorite playlist – so put down your phone, workout, and follow the rhythm of the music.
Thinner, lighter, and with a longer battery life. The new Amazfit GTS 2 is equipped with a large 246mAh battery that can last 7 days with normal usage, and is always ready to escort you on your journeys and track your progress. Enjoy a full week of activity without worrying about carrying a charger everywhere.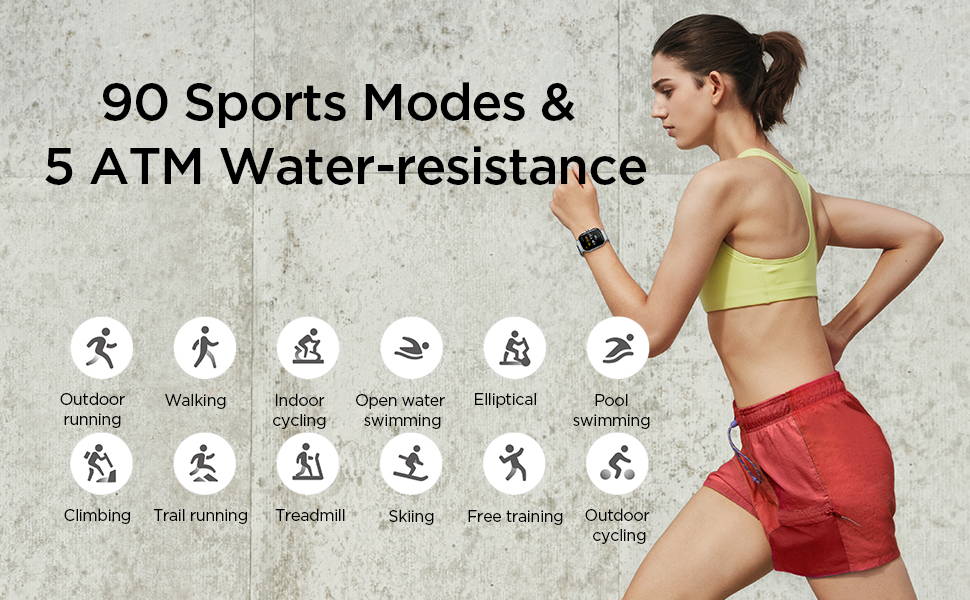 Smart Recognition of Sports Modes. (note 12)
Activate one of the 90 sports modes that you need and, after the exercise is over, the watch will produce a corresponding analytical report which is also viewable in the mobile app, to help you continuously improve your exercise plan. Intelligent recognition of sports modes eliminates the need to manually select the sports modes, and 5 ATM water-resistance (note 13) ensures the watch is always ready for action,